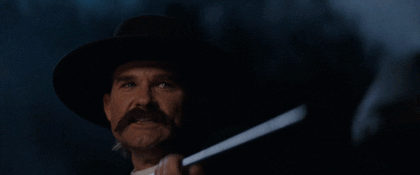 Kurt Russell is ready for our wedding. Are you?
Questions? Read our FAQ page, or drop us a line.
To help the Shuksan staff prepare food and seating, please let us know if you are attending the wedding and reception by Monday, August 15, and let us know if you are bringing any children under 8.
We are also looking for assistance in set-up before the wedding (10 am-ish) and some take-down afterward (11 pm). Please indicate in the "comment" box if you would be willing to be part of this crew. We'll need help with:
Set-up: transporting decor and flowers to venue, arranging flowers and centerpieces, spreading doilies around, decorating arbor, decorating aisle, arranging entrance table, setting up photo station
Take-down: Tossing flowers, boxing up centerpieces and doilies, etc.
Thanks!